Willy's Mexican Grill is one of the most popular and successful Tex-Mex restaurants in the country because it is a product of hard work and unwavering dedication to the creation of the best burritos and tacos period. The establishment lives by a very simple philosophy that a burrito is only as good as what you put inside it. And so, Willy's Mexican grill has put a lot of study and effort in providing the best ingredients for their Mexican food preparations.
For the "Hot" ingredients, here are the things you can expect: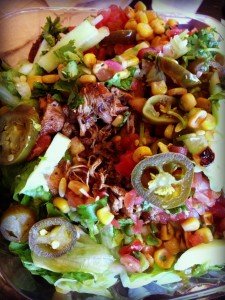 Rice is prepared in the traditional Mexican style with fresh tomatoes roasted over open flame on a char grill. Black beans are prepared fresh every morning right inside the kitchen with added roasted garlic, jalapenos and a little cumin. Taco Shells are fresh crispy fried tortilla shells and soft flour tortillas. Pinto beans are home cooked in their kitchen with onions, roasted garlic and a few spices. Sinaloa chicken is marinated in orange juice, roasted garlic and a few spices. Adobe Chicken is smothered with adobe sauce crafted from roasted ancho chilies and smoked chipotle peppers. Tofu is grilled in orange juice, garlic and spices. Steak are choice lean sirloin smothered in roasted garlic, fresh cilantro and lime juice and seared over flames on char grills. Cheese dips are dangerously cheesy that are blended with a secret hot sauce. Pork are lean cuts that are slow cooked until they literally fall off from the bones then simmered in homemade chipotle barbecue sauce made from smoked jalapenos, cinnamon, cloves and other secret spices. Peppers and onions are sliced in-house daily then lightly grilled throughout the day with a touch of oil, salt and pepper to keep them crispy and fresh.
For the "Cold" ingredients, here are things you can expect:
Cheese is no pre-shredded although life will be easier if they were. Willy's Mexican Grill shreds fresh Monterey jack cheese from 40-pound blocks every day. Willy's lettuce is mixed chopped fresh crispy iceberg and flavorful romaine lettuce. There is no pre-cut lettuce at Willy's. for the Pico de Gallo, cases of fresh tomatoes are brought in every day and they are diced and mixed with cilantro, chopped jalapenos, onions, lime juice and a touch of salt. Red peppers are roasted so they'll taste better on salads, quesadillas and burritos. Black olives are sliced around. Guacamole is made fresh twice a day; one in the afternoon for the lunch customers and one in the afternoon for the dinner customers. The fresh avocado flavor shines with the help of fresh jalapenos, cilantro and lime juice. Cucumbers are sliced every day to make them great for salads and sometimes in a burrito. Corn salsa is grilled to a golden brown along with red onions to bring out the sweetness then, cooled with fresh cilantro, jalapeno and lime juice. Fresh Jalapenos and pickled jalapenos are diced fresh every day. Southwest Coleslaw are mixed with jalapenos and light Southwestern vinaigrette for a slightly spicy variant of an old classic. Cilantros are fresh and chopped every morning. And, limes are always washed before they are sliced.
Willy's Mexican Grill is very consistent with the quality of their ingredients, that is why all customers are guaranteed with the same quality Tex-Mex meals in every outlet. Very few founders of big business establishment are able to rub off the same dedication and passion down to all levels in the organization. Willy's Willy is one of those. If ever you are caught hungry while on a trip anywhere in Atlanta, Athens and Peachtree City, be sure to check out Willy's Mexican Grill and be treated to the finest Tex-Mex food on the planet.