Serving pasta and pizza California style, the California Pizza Kitchen started in 1985 in Beverly Hills. Because of its success attributed mainly to their use of quality ingredients and creative recipes, they are now a global name.
The CPK Menu
Try CPK's list of appetizers. Try their pita with Hummus, Tortilla with Spinach Artichoke Dip, crispy wonton rolls with Avocado Club Egg Rolls, Lettuce Wraps with chicken and shrimp, dumplings, and tortilla rolls. Soups are also served and you can choose among these: Sedona Tortilla Soup, Dakota Smashed Pea + Barley Soup and Two in a Bowl.
If you are on a diet, CPK is also a good choice because they have Lite Adventures in the Menu. They have salads and main entrée with a good amount of fruits, vegetables, or seafood. The most popular of them all is the Cedar Plank Salmon.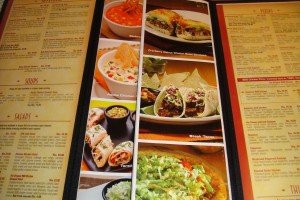 Small Plates offers small treats wherein you may choose from different delicious bread, salad, quesadillas, and chips treats. Try the Crispy Mac 'N' Cheese and you will love the taste its melting cheese sauce on your mouth.
It is natural if you will get confused as to what salad to try. You have a variety of choices and it really depends on your taste. The new California Fields Salad is the best-seller so for first-timers, it is the most recommended. Their salads also include watermelon, strawberries, feta, and California Pistachios. What makes it special is the Champagne vinaigrette that is specially made for this salad.
Although the desserts look the same as what the other restaurants offer, after tasting it, you will be convinced that it is much better. CPK also offer different beverages like Margarita, cocktails, wines and beers.
This restaurant will never get tired of trying to innovate and they continue to make sure that guests always get to sample some new and delicious recipes. They always have something new for their salad, pizza, dessert, and beverage menus on their list. If you are unsure about the taste when you checked the short information in the menu, you can always ask the service crew for added information.
Pasta and Pizzas
Whether you love fettuccine, Spaghetti Bolognese and pasta with other specialties, you will definitely love the taste at CPK because it is not the ordinary pasta that you know.
California Pizza Kitchen will not be as popular as it is now without a deliciously hand-tossed pizza. There are different kinds of pizzas on the menu, but nothing is comparable to the usual pizza parlor that you know because of its unique presentation and taste. You can choose among the following: The Original BBQ Chicken, Hawaiian BBQ Chicken, Spicy Chipotle Chicken, Thai Chicken, California Club, and a lot more.
A variety of choices when it comes to Crispy thin crust pizza can also confuse you because all of them are guaranteed delicious and freshly made. If you want a safe choice, you can have the Jamaican Jerk Chicken. The secret of this recipe is the Caribbean sauce that is sweet and spicy. The taste of onions, bacon, and bell peppers give a different twist.
Depending on your required diet, they also offer gluten-free pizzas such as the Mushroom Pepperoni Sausage, Merrgherita, Pepperoni, and The Original BBQ