This is a concept that Anthony of Runway 84 unveiled in 2002. After his first ever Italian Restaurant in South Florida, he created Anthony's Coal Fired Pizza. Because of their quality service, this restaurant chain was voted as one of the best pizza parlors in the country. The reviews before and now have always been consistent. They are keen to ensure the quality of the food they serve, the ambiance of the restaurant and quality of the people who serve their customers. The selection of suppliers and staff can be very tough, but they just made it possible to meet their high standard and to achieve a good reputation. It is their goal to surpass the success of other pizza parlors but this success is always attributed to their employees who are responsible for the chain's achievements. As of the moment, this restaurant is can be found in Delaware, New Jersey, Pennsylvania, Florida, New York, and Massachusetts.
Anthony's Secret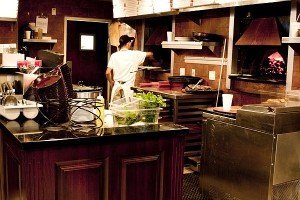 The company's secret is no secret at all. They only use fresh ingredients and use a coal oven to bake their pizzas. It may seem simple enough, but everything at Anthony's Coal Fired Pizza is of top-quality. Actually, it is all about the quality and their high standards that make them the favorite choice of many.
What is a Coal Fired Pizza?
To make sure that the food they serve is always delicious, they make sure that every pizza has a great "well done" flavor which they achieve by putting the pizza in an 800 degree coal fired oven. This flavorful method of baking pizza makes them popular and keeps their regular customers coming back for more. Cooking time is four minutes which means their diners do not have to wait long just to taste their mouth-watering pizzaz.
Anthony's Menu
Coal Oven Traditional Pies at this restaurant are available in two sizes, 12" and 16". You can choose from the following Toppings: Mushrooms, Italian Sausage, Kalamata Olives, Prosciutto, Anchovies, Long Hot Finger Peppers, Pepperoni, Onions, and Sweet Peppers. Specialty pies are also available in the same choice of sizes with the following choices: Fresh Mozzarella Sliced Tomato & Basil, Meatballs & Ricotta, Philly Cheesesteak, Eggplant Marino, White Pizza, Paul & Young Ron, Arugula, Roasted Cauliflower Pizza, and Broccoli Rabe & Sausage.
Anthony's Coal Fired Pizza wing is consistently being recognized in reviews online. With this Served with Caramelized Onions and Focaccia bread, it makes the wings (available in small and large), one of the great tasting wings you will ever taste.
They also offer a variety of salad and coal oven sandwiches as well as Italian soul food. All of these are considered a must-try.
They also offer catering services. It is a Family Style Catering for a group of at least ten persons. There is a set menu, but you may also customize it if you so choose.
Anthony's Excellent Service
In this area, the excellence of the restaurant makes a stunning recognition in many reviews. When it comes to customer service, theirs is one of the best that you will ever experience. Even with their affordable menu, you still get the best service that you deserve. Anthony's Coal Fired Pizza's distinguished quality service makes the restaurant a consistent feature in magazine reviews and a recipient of many F&B related awards.