Las Vegas is famous for its casinos, hotels, and bars, but it is also the home for some of the country's best places for sweets and desserts. We have engaged on a fun quest to find the best sweet treats in town. Here are the Top 7 sweet spots in Las Vegas:
Top 7: Honolulu Cookie Company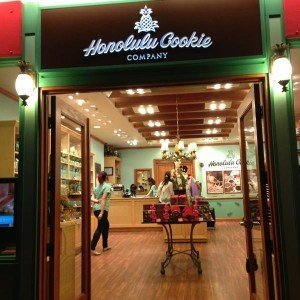 You do not need to travel far to taste Honolulu's famous chewy cookies. Formerly exclusive to Hawaii, the Honolulu Cookie Company finally opens a store in Las Vegas. There are many kinds of cookies to choose from and you can order them per box. If you get one box, each piece of cookie would only cost around .84 cents. It is a very good price for these delicious chewy cookies. They also have pre-packaged boxes which are perfect as birthday gifts or wedding souvenirs, or business giveaways. The company also has a website so you can order online, but it is more fun if you'll visit their store and smell the pleasant aroma of freshly baked cookies. 
Top 6: Amorino Las Vegas
If you want to try Italian gelato, Amorino Las Vegas is the place to go. It is a European chain that is starting to gain its fame here in US. This place is known for its delicious gelato and sorbet. You can order many flavors in just one serving. The place is fine but it can be improved. If you are just looking for a quick snack or a light dessert after a heavy meal, Amorino is a good place to go.
Top 5: Sweets Raku
They serve many kinds of sweet treats like cream puffs, apple pies, gelatos, and tiramisu. Their price is a bit high. The minimum is around $20 but for the high quality taste of their sweet treats, every dollar is worth it. The service is exceptionally good. The waiter is very friendly and helpful. The place has a sleek and modern vibe. As a bonus, you can watch skilled pastry chefs prepare your delicious dessert.
Top 4: Crown Bakery
For those who are interested in Asian baked goods, Crown Bakery is definitely worth a try. Located in the midst of Chinatown's busiest streets, Crown Bakery has been a favorite of locals for several years. Some of their famous products are Almond cookies, Green Tea cookies, Butter bread, Ube Cream buns, Red Bean buns, and sweet Pecan pies. Their products are really affordable. If you have $5, you can already get a good deal. The service in this place is also really good. The staff is really nice and friendly. 
Top 2: The Cheesecake Factory
Craving for cheesecakes? There is no better place to look for cheesecake other than The Cheesecake Factory. Established in 1950, The Cheesecake Factory has been serving satisfied customers for around 65 years. They serve more than 30 kinds of cheesecakes and desserts at $8 each. The price is quite average so you would not need to spend much on a delicious slice of cheesecake. The service is good and on point. In addition, Cheesecake Factory is widely known for its cheesecakes and desserts, but it also offers breakfast and lunch meals.
Top 2: Jean Philippe Patisserie
If you are a certified chocoholic, Jean Philippe Patisserie is definitely worth a stop. The most famous feature of this place is their jaw-dropping, 27 feet chocolate fountain. It is one of the largest chocolate fountains in the country. If you visit this place you should definitely try their chocolate croissant, Nutella Napoleon, and cakes. The price is around the average. You would probably spend around $6-$8 on your favorite chocolate dessert. Their service is fast and well done and their place is beautifully decorated. Their pretty desserts are almost too beautiful to eat. It is a delicious feast for your eyes and taste buds.
Top 1: Manan Bakery
From macaroons, to cheesecakes, to twisted bread, and coconut cakes, Manan Bakery has everything that can satisfy your sweet tooth. Their mouth-watering display would really trigger your sweet side. You can get a pastry or dessert here for as low as $5-$10. If you visit this place, their macaroons, chocolate ganache, and red velvet cake are worth a try. The staff is really nice and helpful. They can describe the desserts to you if you have any questions. From their delicious treats to their exceptionally good service, Manan is surely one of the best bakeries in town, if not the whole country.
Whether you are looking for cookies, gelato, cheesecakes, pies, cakes, or chocolates, you can definitely satisfy your cravings with these bakeries and restaurants. Let your sweet tooth guide you to the sweetest spots in town and make sure that every dollar and calorie is worth it.