Creating a good first impression on your date is not as difficult as you think. You just need to know the best places to take her. Here are the most romantic restaurants in LA that you can choose from.
Dine in the most romantic restaurants in L.A.
This Californian special-occasion restaurant has a grand ambiance and sweeping views of the Pacific Ocean. Several factors come into play here to create a very romantic restaurant. First and foremost, Geoffrey conveys a sense of class and great expectations. It is located at the former resort/hotel, watering hole to the stars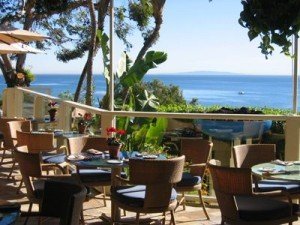 for decades. It was designed by world-famous architect Richard Neutra.
From the intricate season-driven menu to the world-class wine list, Mellise received two Michelin Stars for best restaurant and Zagats highly coveted top rated restaurant in Los Angeles since 2003. Located in Santa Monica, Melisse motivates all senses with its sophisticated ambiance, incomparable contemporary French cuisine prepared by Chef Josiah Citrin and impressive service of their well-trained staff. The Olivia and Augustin Rooms provide privacy for intimate gatherings or business entertainment.
Snuggled in the foot of the Mountain in Santa Monica is Saddle Peak Lodge which is one of the best dining and private event venues in L.A. It's new All American menu is critically acclaimed but most notable for its emphasis on the exotic wild game. Its rural yet sophisticated ambiance and abundant history mark Saddle Peak Lodge as a remarkable romantic site. Although it is just minutes away from the city, this Lodge is far away from the madding crowd. Dine on expertly prepared game or fish in a dining room that evokes a deluxe hunting lodge.
This art deco hotel bar/eatery offers New American fare and breath-taking city views plus music and dancing on weekends. Voted as the most romantic place to dine, Sky Room Restaurant is located atop the historic Breakers Hotel and has long been considered the best restaurant in Long Beach, CA. Sky Room has been popular for their gourmet seafood and steakhouse meals in the area and for years, it has been the venue countless engagements, proposals, nuptials and wedding receptions.
Seasonally inspired ingredients at their peak of freshness Seasons 52 provides rustic cooking techniques that bring out natural flavors. There is an ever-changing selection of global wines. All food is served in a casually sophisticated setting. Seasons 52 is a fresh grill and wine bar that offers a seasonally changing menu inspired by the appeal of a local farmer's market. The menu includes an international collection of more than a hundred wines, with available 52 the glass, together with the exceptional signature of cocktails that are handcrafted. If you are searching for a romantic place for you and your date, Seasons 52 is the perfect setting for smaller groups or more intimate settings.
The Grove Maggiano's Little Italy
Chef, Alberto Bini, makes gluten-free pasta but their services don't end at just its delicious dishes! The Maggiano's family at The Grove would love to host your next special event in their private banquet hall. From leadership meetings to rehearsal dinners, their versatile banquet hall can host a wide range of social or corporate events. So from our family to yours, we hope to see you at The Grove Maggiano is an American casual dining restaurant chain specializing in Italian-American cuisine. Packed with fresh from the oven pasta, fresh cool salads, wholesome sandwiches and mouthwatering desserts are only some of the offerings from Maggiano's. They have the real Italian-American meal for both lunch and dinner, newly prepared by the executive chef at each location. Whether you are having a romantic dinner with your date, or carrying out, or ordering group delivery, Maggiano's menu is guaranteed to satisfy.
After a romantic dinner date in any of the above places, the page of your romance odyssey has only begun. Whether the ending is "… and they live happily ever after" or not; you are the writer of the story of your life. So in essence, the ending is in your hands. Good luck!