America's Incredible Pizza Company is a casual dining restaurant that is best suited for families. You can bring your whole family here and enjoy a fun and relaxing ambiance. They usually have an arcade, rides, video games, and other attractions for kids and adults.
Their Incredible Story
Missing his dad and thinking of a great place where friends and family could get together and enjoy great food, Rick came up with an amazing idea. He built a place where families can have fun together, enjoy rides and have a great time. He fulfilled this dream in a few years as the company was even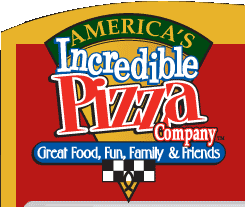 recognized, twice, as the #1 Family Entertainment Center in the world. Right now, they are open in nine locations in different parts of the United States and Mexico.
Incredible Food
The Buffet-style serving is best for a fun and friendly ambiance of the restaurant. Kids, parents, grandparent, guests of all ages can enjoy, pizza, salads, ice cream and a lot more and they are all in the food station, waiting to be eaten.
The salad bar offers crisp and fresh items. You can make your own salad based on your taste. Homemade soups are also fresh because they do not make use pre-packed or pre-mixed sauces. You are sure that the soups are always new especially that the selections are changed each day. The selections consist of Vegetable, Anaheim Chili, Homemade Chili, and Chicken Tortilla.
Pizza, this is what they are known for. With over a hundred varieties, you can customize the type you want and a friendly staff will freshly cook it for you. For people who are strictly watching their diet, gluten-free crust for pizza available. You just have to inform the crew about your request and it will be served to you. Pasta is another temptation that you cannot say "no" to. The sauce used – meat, marinara and Alfredo – are homemade to make sure that they serve only fresh and healthy pasta and spaghetti in the buffet.
They offer Coca-Cola products for beverages. Coffee, iced tea, fruit punch and many more are also available. Fresh and deliciously prepared desserts are also enticing because you are sure that they are freshly served. If you love sweets like ice cream, cookies, and cinnamon rolls, you have to save room in your tummy for this.
Incredible Parties
If you want to celebrate your child's birthday, this is the best place to be. Take advantage of the party packages that are available at discounted prices with additional rewards, decorations, and attractions. However, take note that the America's Incredible Pizza Party is not just for kids. There are also activities and attractions that are available to adults. Depending on your theme, they can customize it for you. In addition, even if the party is not exclusive to your family, like a team building or a reunion, you can contact them for special arrangements.
Incredible Experience
If you miss being a kid, or you have kids of your own then come and visit America's Incredible Pizza. They have attractions and rides for all ages like a roller coaster, bumper cars, mini golf, and a lot of games. They have different offers and promotions and surely, one will fit your time and budget. The experience will be definitely great, you can feel and experience being akid again and eat sumptuous food in a buffet style. If you have special events planned and you want them to be memorable and extraordinary – family event, office or school event, church and other social events, you need not think twice in choosing America's Incredible Pizza Company.